Phil and Patrick Mahomes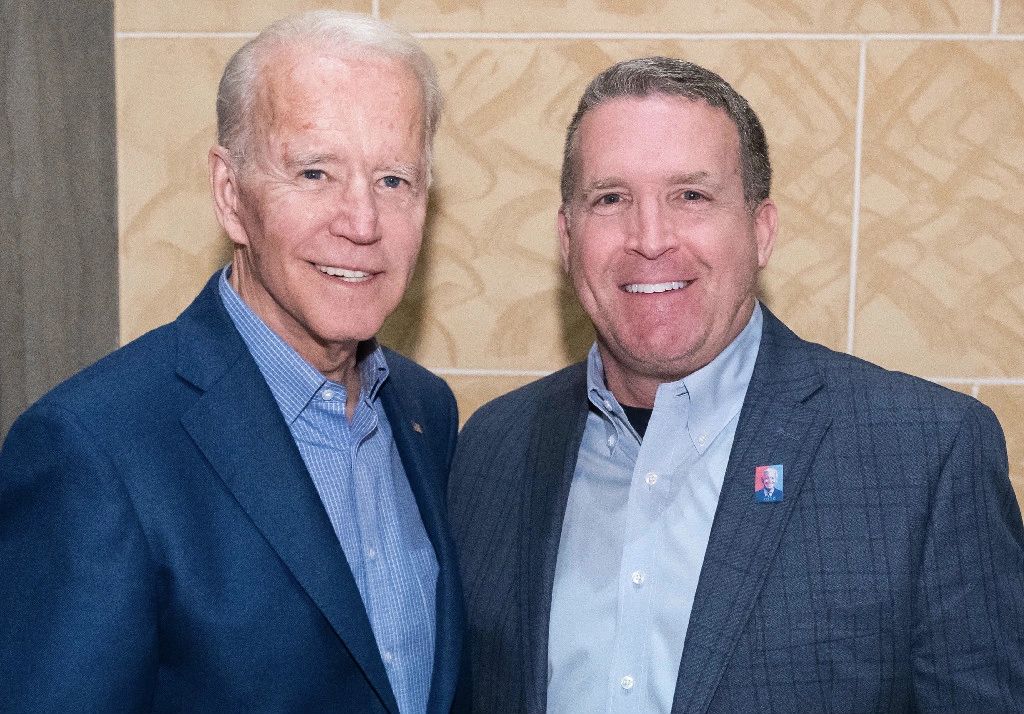 Phil and Joe Biden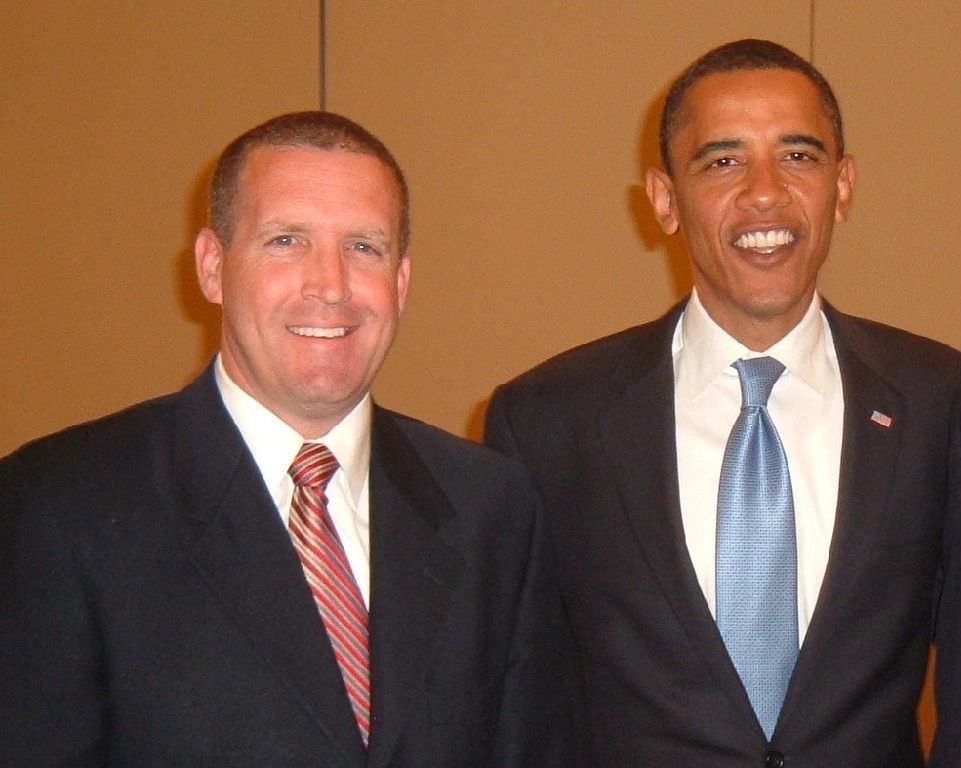 Phil and President Obama
Phil receives his Emmy Award
Phil and President Clinton talking politics.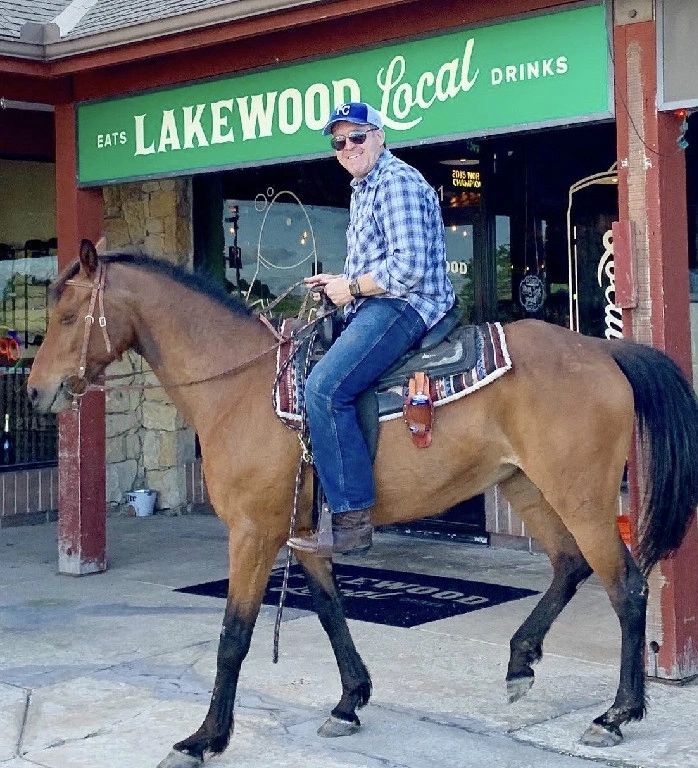 Phil and his horse Lucy at his favorite watering hole.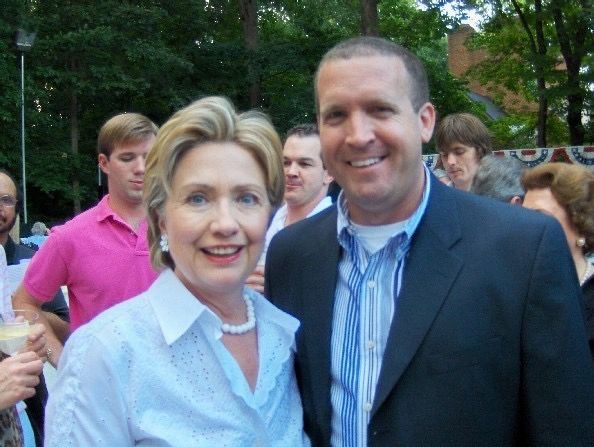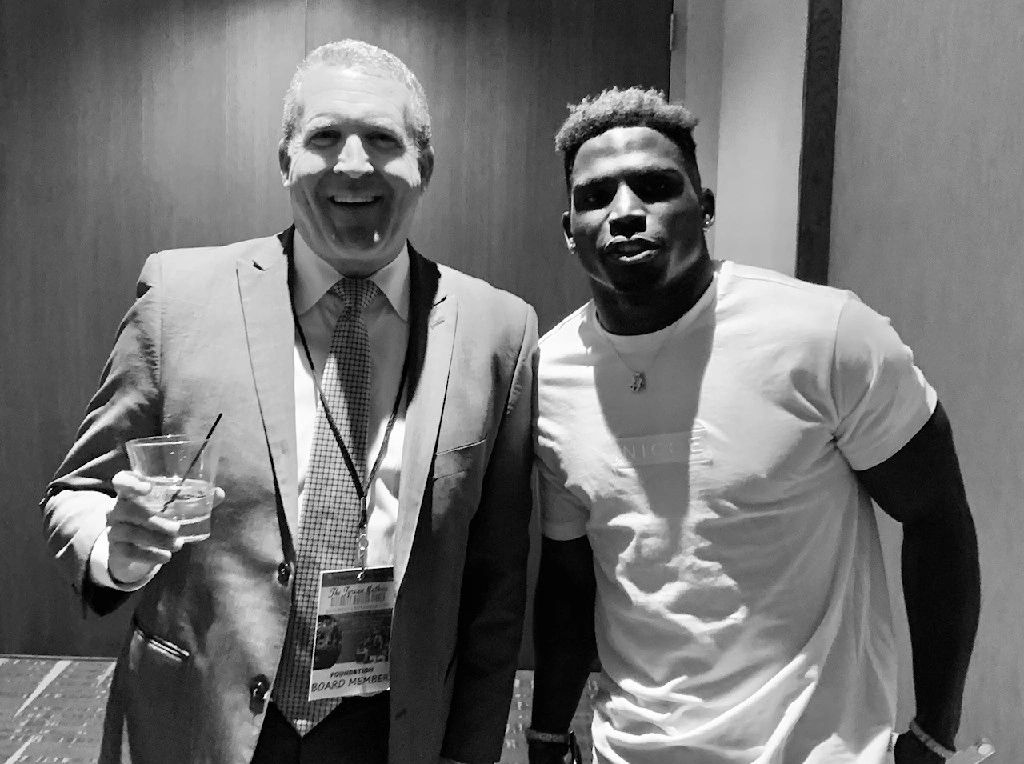 Phil and the fastest man in the NFL Tyreek Hill of the Kansas City Chiefs.
Phil and music superstar Tech Nine share a cocktail.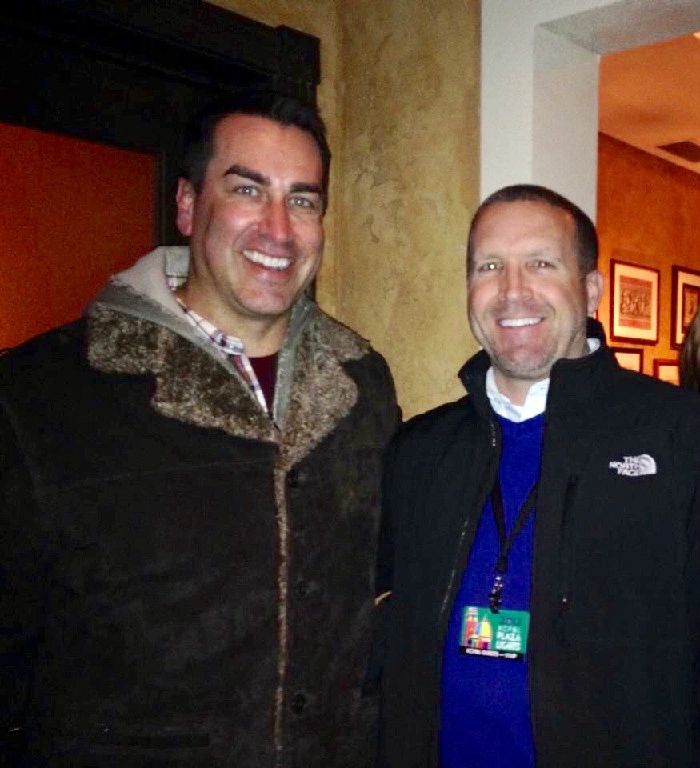 Phil and Rob Riggle celebrate Thanksgiving and the turning on of the Country Club Plaza Christmas Lights.
Phil and his friend Kansas City Chief, Tyrann Mathieu (The Honey Badger) at The Tyrann Mathieu Foundation's charity event. Phil serves on the board of the Tyrann Mathieu Foundation.

Phil showing comedian Bill Mahr around Kansas City.


Phil & Max Max & Red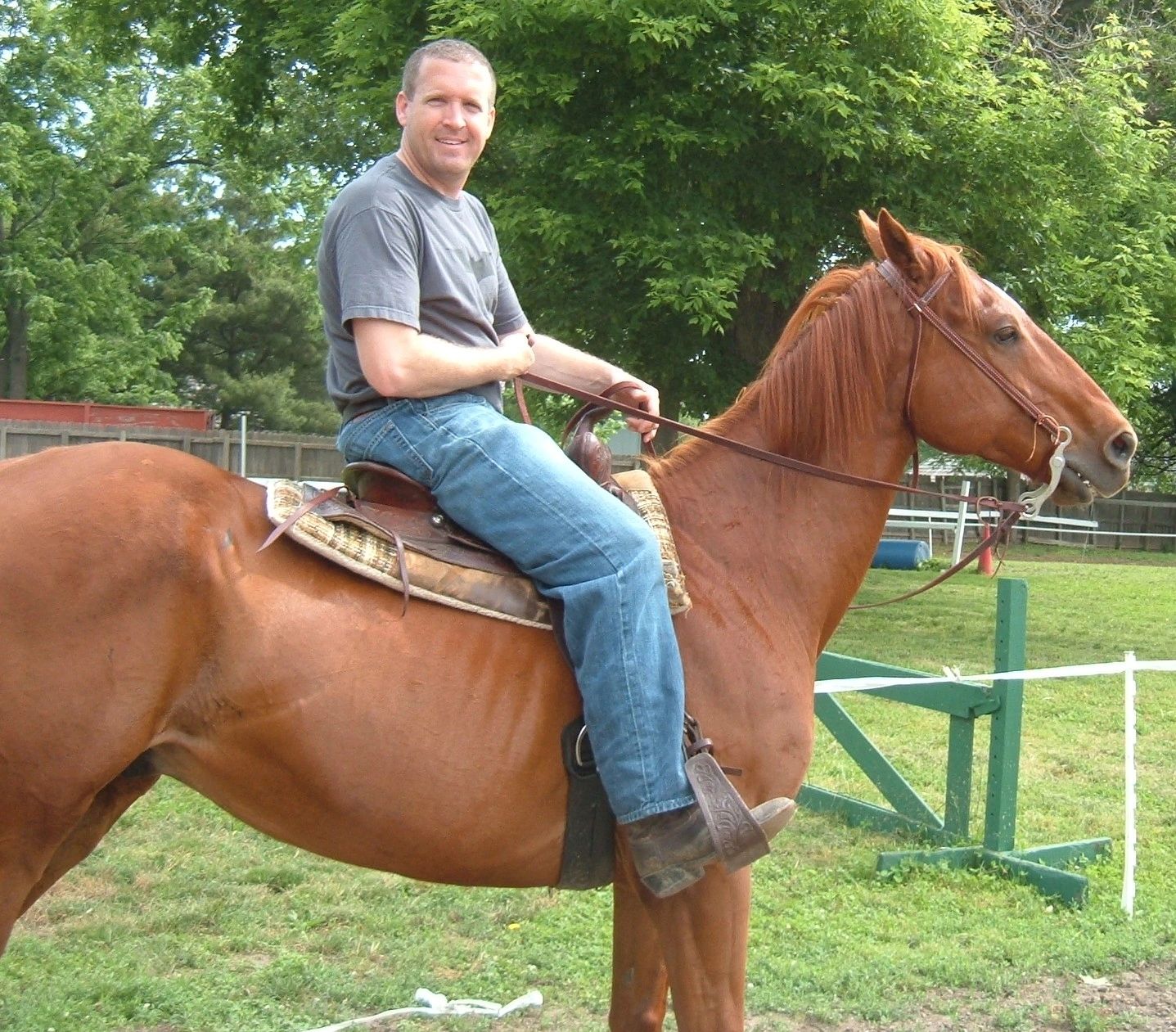 Phil & his friend, Big Red.
Great grandson of the legendary race horse, Seabiscuit



Kansas City's newest local television show
Go to www.thepowerofkc.com to watch the pilot show online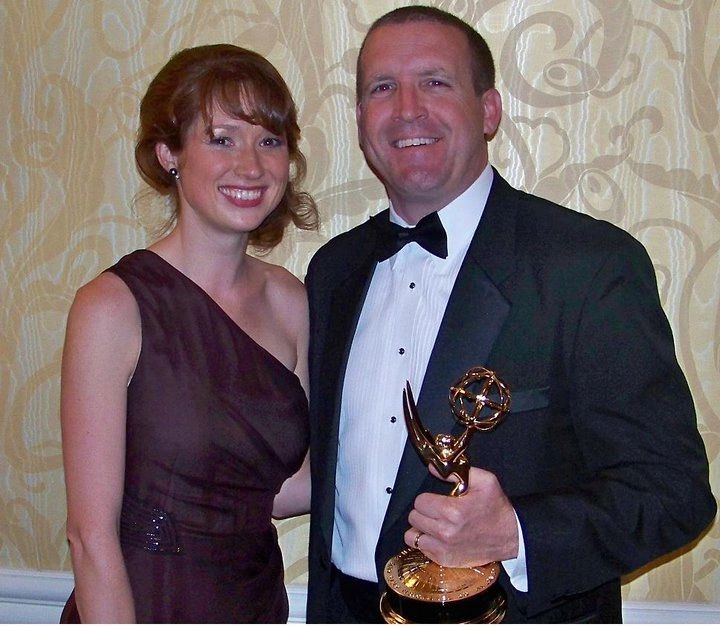 Phil with his friend Ellie Kemper, who plays Erin the new receptionist on NBC's "The Office."

More pictures below:
__________________
Professional Biography:
Phil LeVota is a local trial attorney and a life-long resident of Jackson County, Missouri. Phil attended Truman High School in Independence and later received a Bachelor of Science degree from Central Missouri State University in Warrensburg in 1988. He was a member of Sigma Phi Epsilon fraternity and held many leadership roles in the organization.
After college, Phil worked for the State of Missouri in the Division of Child Support Enforcement for four years. In the position of Manager and Public Awareness Director, Phil was responsible for the supervision of a team of investigators and office staff in enforcing state administrative law. He also was appointed to the Governor's Public Relations Task Force as well as representing the agency in media interviews and speaking engagements. During this period, Phil was elected to the Board of Directors of the Missouri Child Support Enforcement Association. Later, he received his Masters degree in Management from Baker University, which he had completed while working full-time.
Phil was then able to pursue his lifelong dream of being an attorney. In Phil's first year of law school, he was ranked in the top ten percent of his class. While attending the University of Missouri-Kansas City Law School, Phil was a member of Law Review, was selected to the UMKC National Trial Team, and was twice listed in "Who's Who of American Law Students." During law school, Phil was employed as an Administrative Hearing Officer dealing with administrative law issues for the Department of Social Services. In his last year of law school, Phil worked in the Jackson County Prosecuting Attorney's office in Kansas City, Missouri as a legal intern licensed to practice law in Missouri courts. Even before graduation, Phil had numerous court appearances and was involved in eight jury trials prosecuting criminals on behalf of the State of Missouri.
After graduating from law school, Jackson County Prosecutor Claire McCaskill appointed Phil as an assistant prosecuting attorney in the criminal trial division. As a trial prosecutor, Phil tried numerous jury trials ranging from murder and assault to drug cases. He also has argued successfully before the Missouri Court of Appeals. Further, Phil specialized in prosecuting gang violence as the designated Gang Prosecutor for the Kansas City Police Department. Phil has served on the County Homicide Case Review Committee, as well as the Jackson County Prosecutor's Death Penalty Review Committee.
Phil LeVota served under four different state prosecutors as the Trial Team Leader within the Community Justice Unit in the office for over a decade. His duties ranged from homicide prosecution to media contact and office spokesman as well as coordinating several law enforcement and community task forces and committees. In 2006, Phil opened his private practice and law firm; The Law Offices of Phil LeVota, LLC. The firm's practice is diverse in areas of state/local government practice, plaintiff litigation, professional/motivational speaking, criminal defense, and campaign consulting. Phil is also a certified court mediator and is involved in mediation and arbitration in referrals from many courts in the Midwest.
In his personal time, Phil worked with citizens concerned about the release of prisoners. Phil was the co-author of, and lobbied for, the passage of the "Jake's Law" bill that was signed into law by Missouri Governor Bob Holden. Phil also worked with the Missouri General Assembly for passage of a "Child Enticement" law to protect children on the Internet and in neighborhoods.
Phil is licensed to practice in Missouri, Kansas, and Federal District Courts. He served as Legal Advisor for the Eastern Jackson County Youth Court Program and served on the Board of Directors of Hope House Shelter for Battered Women and Children. Phil is a former board member of KKFI 90.1 FM - Blues & Jazz Community Radio Station. He was also a member of the Paseo Corridor Safe Neighborhood Grant Advisory Council and the Executive Director of the "SHOW-ME" Council for Accountability & Responsibility in Government. Phil has participated as a speaker in over 100 DARE graduations in elementary schools in Jackson County. Phil also was appointed by the Independence Police Department as a board member of the Juvenile Law Enforcement Coalition Committee. Phil was also member of the United States Attorney's Weed & Seed Steering Committee responsible for the administration of law enforcement and community grants in Kansas City, Missouri.
Phil has extensive experience in training and speaking for different organizations. Phil is active as a speaker, instructor, and trainer for the Missouri Bar Association in moderating and teaching continuing legal education seminars, the International Homicide Investigators Association, and the Midwest Gang Investigators Association. He also has experience as a trainer and presenter for the U.S. Department of Justice Law Enforcement Education Program and as an instructor for both the Kansas City Police Department Crime Scene Investigation Academy and the Kansas City Police Officer Academy. Phil is also on the training staff of the Missouri Office of Prosecution Services conducting training for prosecutors across the state of Missouri. Phil is also a popular conference speaker and trainer and ravels from West Virginia to California to give presentations to many groups.

Phil received the honor of being selected by the National District Attorney's Association to be a member of the faculty at the Department of Justice's National Advocacy Center in Columbia, South Carolina. Phil was one of only 40 prosecutors across the entire nation selected to participate in training at the Office of Legal Education's new state of the art training and technology center. After Phil attended an Advanced Trial Advocacy course as a student, he was nominated by the faculty to be a teaching member of the faculty and then taught a variety of subjects to prosecutors across the country for many years. As a faculty member, Phil instructed courses ranging from Trial Advocacy to Cross Examination.
Phil has been involved in politics for over twenty five years and is an elected member of the Missouri State Democratic Party as well as the Jackson County Democratic Committee. Recently, Phil served as chairman of the Democratic Party and is credited for the resurgence of the party locally.
Phil has been active in the media as a host of his own weekly political radio talk show, "Dialogue With Phil LeVota" on Hot Talk 1510 KCTE and has been a regular contributor on 710 KCMO's 'Monday Morning Match-up' discussing the political news of the week. In television, Phil is a sought after political and legal analyst for WDAF Fox 4 and other local KC Stations. Phil recently was honored to win an Emmy Award from the National Association of Television Arts & Sciences for his work as a host and producer for his work on the weekly television program, "The Power of KC" showcasing the great people of the KC metro area. Phil was also elected to serve on the board of the National Association of Television Arts & Sciences, Mid-America Chapter.
Phil also is the President of Midwest Mediation and Consulting LLC that offers mediation, lobbying, and campaign services and their client list consists of the city of Independence, the city of North Kansas City, Shook, Hardy, & Bacon, Hope House Shelter for Domestic Violence victims and many others that they work for in Jefferson City and Washington D.C.. Phil also serves on the Board of Trustees for the Metropolitan Community College in Kansas City, Missouri.
Phil recently became a published author when his true crime book, "His Name Was Murder" was released. The book tells the story of five different homicide cases Phil prosecuted and the book has received critical acclaim.
Phil stays involved in the community as an emcee for various charitable fundraisers for Children's Mercy Hospital, the Alzheimer's Association, and the American Heart Association where he excels at generating exciting, successful, and entertaining fundraising events. Phil still serves as a part-time municipal prosecutor for the City of Lee's Summit, Missouri and is a member of many other organizations including Mensa International, the International Association of Fire Fighters Local # 42, the K.C. Metropolitan Bar Association, Missouri & Kansas Bar Associations, UMKC Law School Mentor Program, American Bar Association, and the American Trial Lawyers Association.
Phil also serves as a board member and advisory committee member to Kansas City Chiefs' player Tyrann Mathieu and The Tyrann Mathieu Foundation to assist the "Honey Badger," Tyrann Mathieu, in charitable endeavors.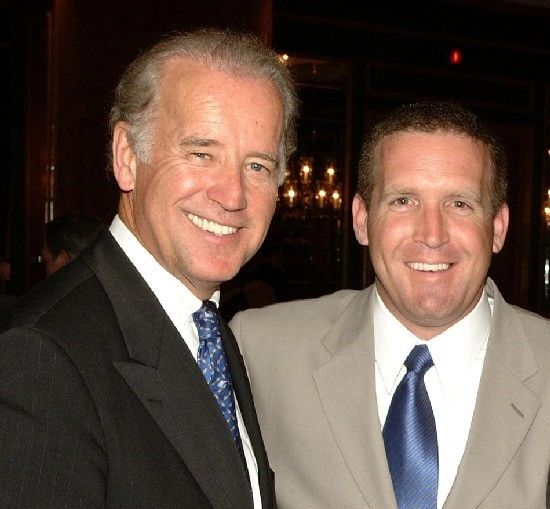 On the campaign trail with Vice President Joe Biden
Governor Jay Nixon and Phil talk legislative issues
Phil and his pal, James Carville after dinner at The Capital Grille in Kansas City
Phil with his former boss, United States Senator Claire McCaskill
Phil and President Bill Clinton having lunch Phil speaking at Democratic Conference
Phil with his friend and American Idol winner David Cook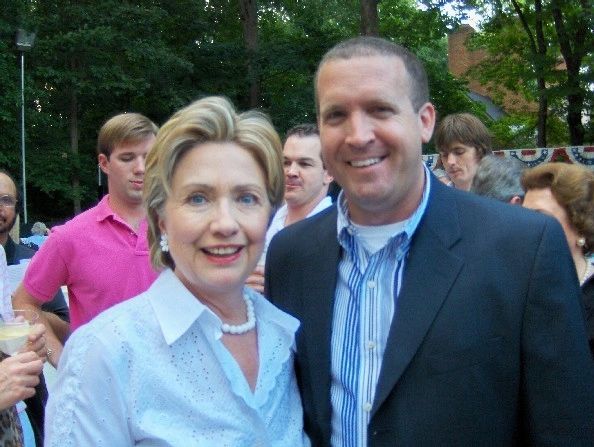 Phil and Secretary of State Hillary Clinton spend time together at a
July 4th picnic at Terry McAulliffe's Washington DC home
The legendary Buck O'Neill
Radio host Phil LeVota keeps the listeners entertained and informed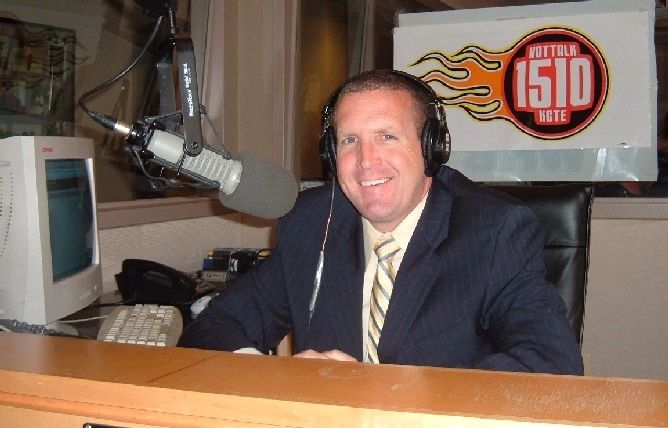 Phil and former Senator and Presidential candidate John Edwards at dinner
Baseball Hall of Famer George Brett and Phil enjoy the American Royal BBQ
Phil and John reporting the news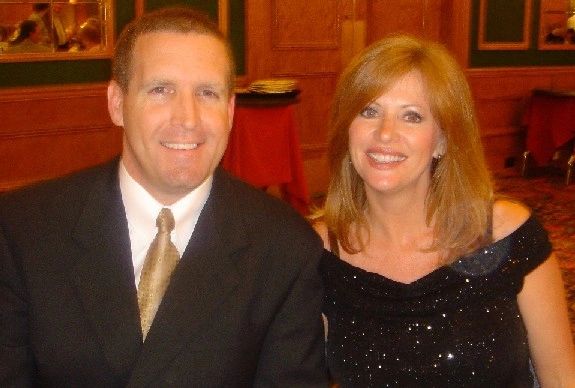 Phil and his wife Lanette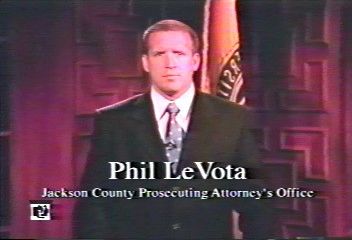 LeVota on television talking about crime



As a young prosecutor, LeVota prepares to go into the courtroom for trial with the evidence:
Four kilos of cocaine and three guns.
The defendant was found guilty and sentenced to 15 years.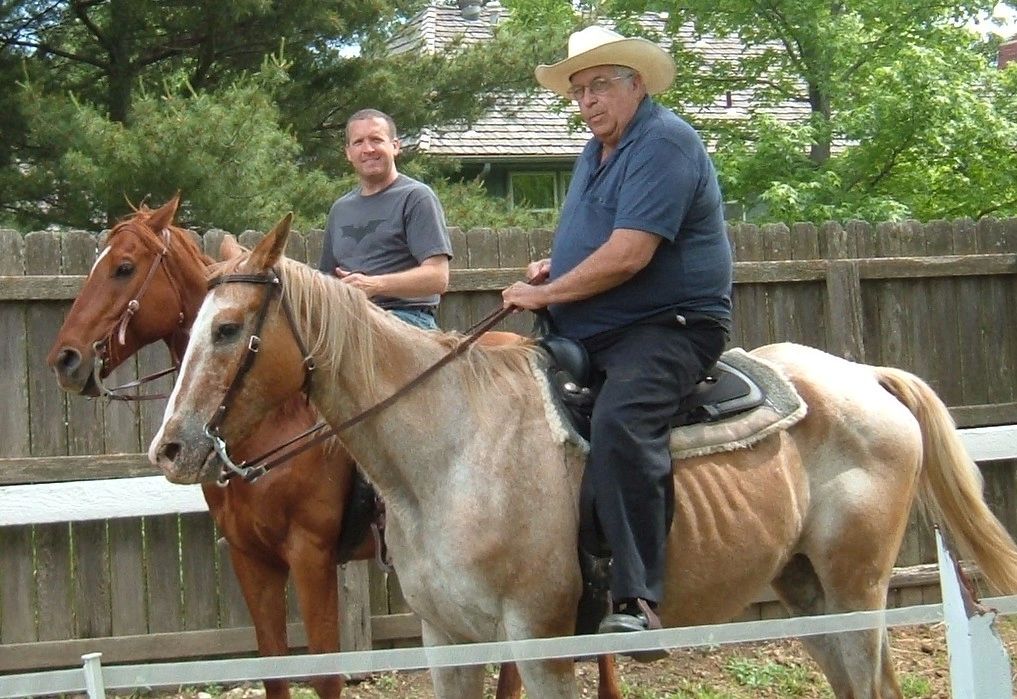 Phil and his father Sam headed out for a day on horseback



The newest member of the LeVota family, "BO".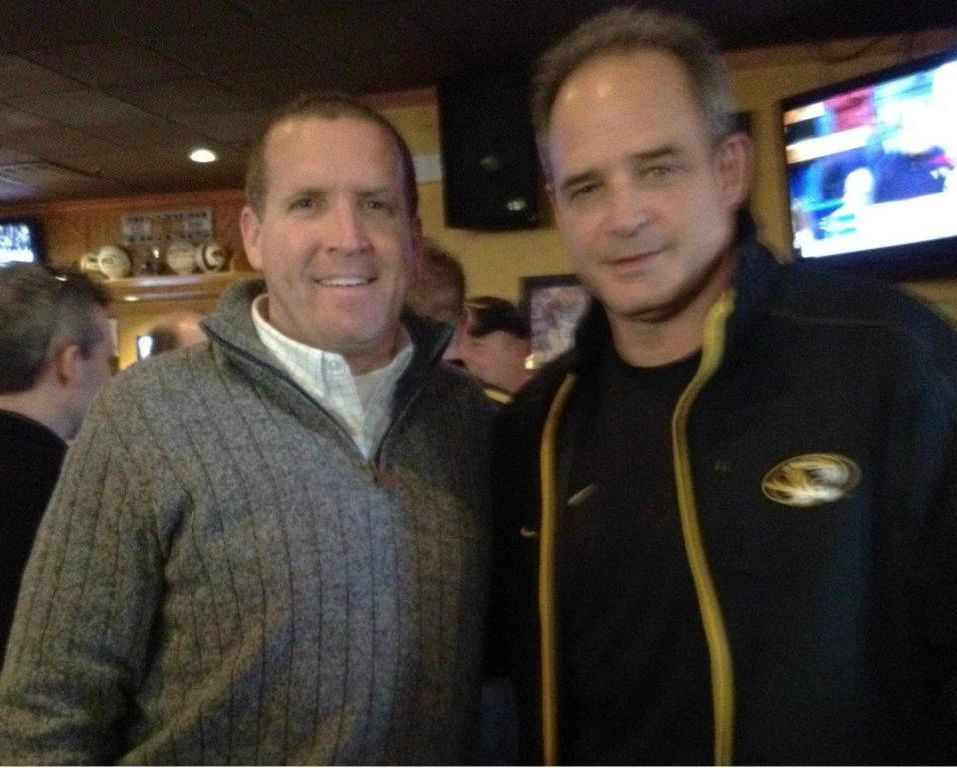 Phil and Missouri Tiger Coach Gary Pinkel




Phil and Kansas City Mayor Sly James

Phil LeVota
P.O. Box 3314
Independence, MO 64055
Office: 816-889-9200
Fax: 816-889-9201
Personal: 816-821-8531
plevota@yahoo.com
Facebook:
facebook.com/plevota